Care-Singers improve the quality of life of people with dementia. Singing together appears to have a positive effect on people with memory loss or dementia. It brings them enlightenment in sometimes dark times. It gives them and their loved one(s) relaxation on a long day and helps them when speaking is no longer connecting. A lot of people with dementia flourish again when they are singing with their loved one(s). Besides people with dementia, we often work with people who have Parkinson's disease.
Our Care-Singers are professionally trained singers which completed an official 'Care-Singer' curriculum with Maartje de Lint. Most of them have already gained experience working in health care or have started working there during the training. Working with one of our Care-Singers guarantees quality, carefulness and working with respect for their clients. Are you looking for a Care-Singer for your loved one(s)? Check out the list and map to find one nearby!
Chaja van der Heide
Care-Singer
Bergen
Inge Brouwer
Care-Singer
Amsterdam
Lea van de Pol
Care-Singer
Zuidoostbeemster
Isabel Delemarre
Care-Singer
Neustadt an der Weinstraße
Wieke Ubels
Care-Singer
Haarlem / Leiden
Sanne Mallant
Care-Singer
Alkmaar
Eva van den Bosch
Care-Singer
Arnhem
Corinne van Wijk
Care-Singer
Ulvenhout
Cora van der Steeg
Care-Singer
Zwolle
Francine Recca
Care-Singer
Maastricht
Caroline Erkelens
Care-Singer
Amsterdam
Isabelle Rombach
Care-Singer
Amsterdam
Dia Vos-Klunder
Care-Singer
Emmen
Marjolein Verburg
Care-Singer
Amsterdam
Lieke Hoogland
Care-Singer
Amsterdam
Monique van de Keer
Care-Singer
Hillegom / Leiden
Liesbeth van Heijningen-Pieterse
Care-Singer
Alphen aan den Rijn
Freke Meijer-Nap
Care-Singer
Woerden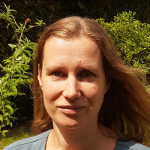 Femke Hockx
Care-Singer
Den Dolder
Janina Greven
Care-Singer
Volendam
Laura Maria van Rhee
Care-Singer
Utrecht
Marian de Waal-Meijer
Care-Singer
Nagele
Do you have any questions? Feel free to contact Maartje. Would you like to receive more information about Individual Singing Sessions for your loved one(s)? Click here!